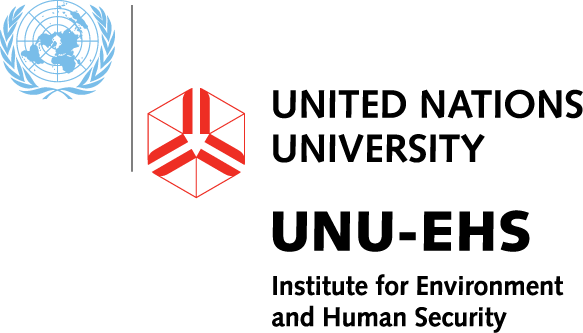 The University of Bonn and the United Nations University Institute for Environment and Human Security – UNU-EHS masters scholarships are now available for students from developing countries. The UNU-EHS, with support from the German Academic Exchange Service (DAAD), offers a number of fully funded scholarships to students from developing countries for the Joint of Science (M.Sc.) programme "Geography of Environmental Risks and Human Security."
The primary purpose of the two-year Master of Science programme is to provide postgraduate students with detailed knowledge, critical understanding, strategies and the tools required to take an interdisciplinary approach towards environmental risks and human security.
The Master's programme addresses theoretical and methodological debates in geography to better understand the complex emergence of environmental risks and natural hazards, their implications for human-nature relations (vulnerability, resilience, adaptation) and how to deal with them in practice.
This joint programme is offered by the Department of Geography at the University of Bonn and the United Nations University in Bonn. The course provides a unique combination of advanced conceptual and applied engagements within the field of environmental risks and human security in an international context.
The fields of expertise include Vulnerability Assessment, Ecosystem Services, Sustainable Development, Disaster Management, Climate Change Adaptation, Human-Nature Relationships, Science & Technology Studies, Development Geography, Geomorphology, Socio-Hydrology, Future Studies, GIS and Remote Sensing.
The Programme consists of 12 modules, of which ten are taught in the first three semesters followed by a compulsory internship and independent work on the Master's thesis. An internship of at least eight weeks is a compulsory part of the programme.
The primary goals of this programme are:
Theoretical and methodological expertise in the field of environmental risks and human security combined with practical experiences

Strong focus on developing countries/ the "Global South"

An intercultural and interdisciplinary learning environment

Possibility to engage in ongoing research projects at both institutions

Close cooperation with the UN system & international organizations
Who is eligible to apply?
You are eligible to apply for 2023 UNU-EHS Masters Scholarships for Developing Countries if you:
Are a candidate from a "Developing Country" according to the

classification of the DAAD

Have proof of English language proficiency, except for native speakers from countries specified hereafter: Australia, Canada, Republic of Ireland, New Zealand, United Kingdom, and the United States.

Have at least two years of practical work experience (e.g. with an NGO (Non-Governmental Organization), GO (Governmental Organization), or the private sector) in a field related to the study programme

Being ready to commit fully to the Joint Master's degree in the case accepted for the programme and a DAAD EPOS scholarship.

Have graduated with a Bachelor's degree in

Geography or a related/relevant academic field

no longer than six years ago

 by the time of application

Have completed no other Master's in a similar field of studies

Have a strong motivation to contribute to the area of human security and management of risks related to environmental change.

Are highly motivated to learn in a multicultural and interdisciplinary environment.
2023 UNU-EHS Masters Scholarships application process
To be considered for this scholarship opportunity, begin by submitting the UNU-EHS Masters Scholarships online application form. You'll receive an online application confirmation, and then you can proceed to gather and submit all the required documents via e-mail to master-georisk@ehs.unu.edu. 
Your complete application package should include your motivation letter, recent CV, academic degree certificate, transcripts, DAAD EPOS Checklist, DAAD Application Form, Professional Reference from Current Employer etc. See the website to confirm all required documents and additional information. However, keep in mind that programme admission does not guarantee being awarded a DAAD EPOS scholarship, the selection process for the EPOS funding among shortlisted candidates will happen between February and April 2023.
Note: All documents need to be submitted as scans in PDF format. Smartphone pictures in PDF format will not be accepted. Incomplete documents, late, and paper applications sent via post will not be considered for this scholarship. 
DESCRIPTION

Study mode:

On-campus learning

Application deadline

 December 15, 2022 

Financing:

Fully funded Scholarships 
For any further enquiry consult the FAQs page or contact – master-georisk@ehs.unu.edu.
For more information on this opportunity, click the link below:
https://ehs.unu.edu/education/masters/international-joint-msc-programme-geography-of-environmental-risks-and-human-security.html#applications